Well, at least better than 10 Super Bowl halftime shows.
1. Let's get this New Year party started by rapping about the anti-corruption campaign …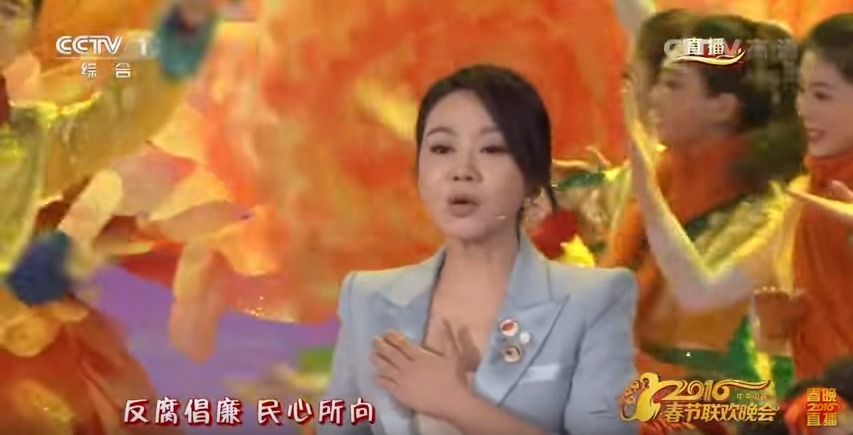 2. … and the four competencies …
3. … while we digitally replace the studio audience with flowers …
4. … and waves.
5. Adorable kids in awkward looking poses and smiling so hard that their faces hurt? Yeah, we've got those.
6. We've also got guys on hoverboards, with plastic jackets and pants, because PROGRESS!
7. Is the backdrop just a super closeup of her dress?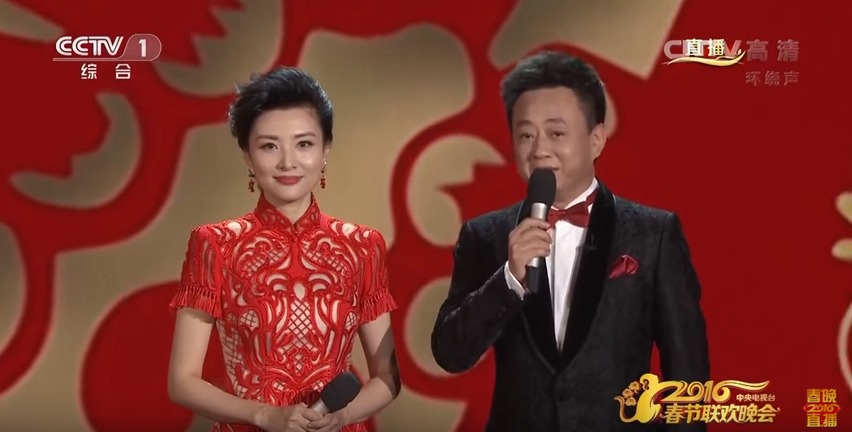 8. And now, a musical tribute to solar power …
9. … and wind power …
10. … and economic power …
11. Now that you're all revved up from the celebration of the industrial and finance sectors, let's do a song about cartoons from your childhood.
12. Ah, it just won't be a Chinese New Year Gala without an ethnic minority sing-along.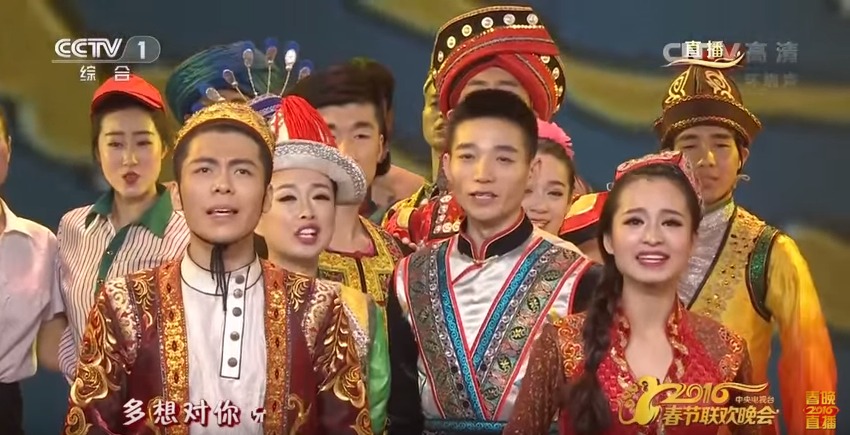 13. The only thing better than ethnic minorities singing is ethnic minorities dancing. God bless our ethnic minorities and their colorful ways.
14. Seriously though, the jam session with angry Chinese rocker chick and a bunch of old guys on traditional instruments was kind of cool.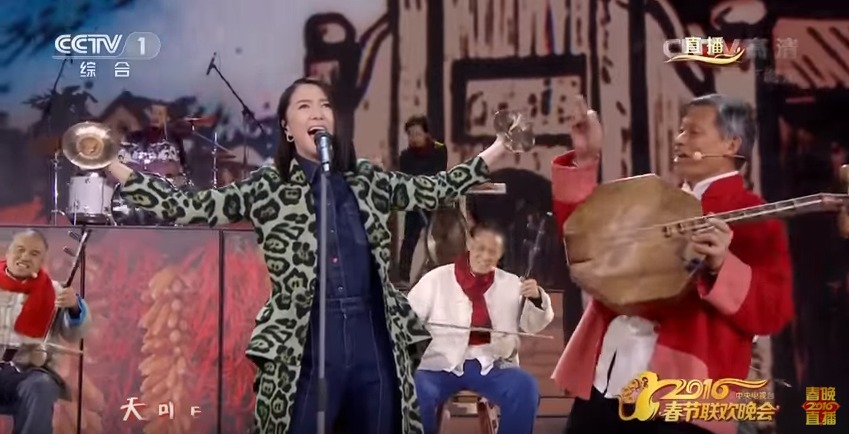 15. Especially the guy who plays the brick-and-sawhorse.
16. That's right. His instrument is banging a brick against a sawhorse. You can't not appreciate that.
17. Sigh. This guy's goldfish suit.
18. And these guys' socks.
19. And this guy's career.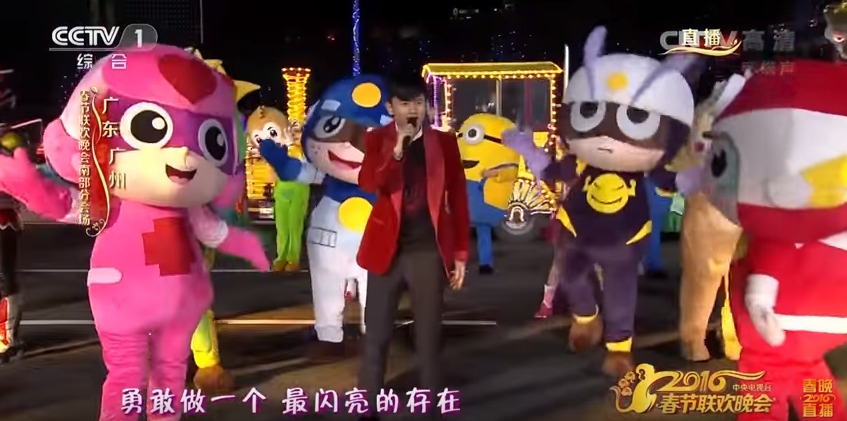 20. And now, let's turn the show over to a robot (made right here in Guangzhou! Huzzah for our technological power!) …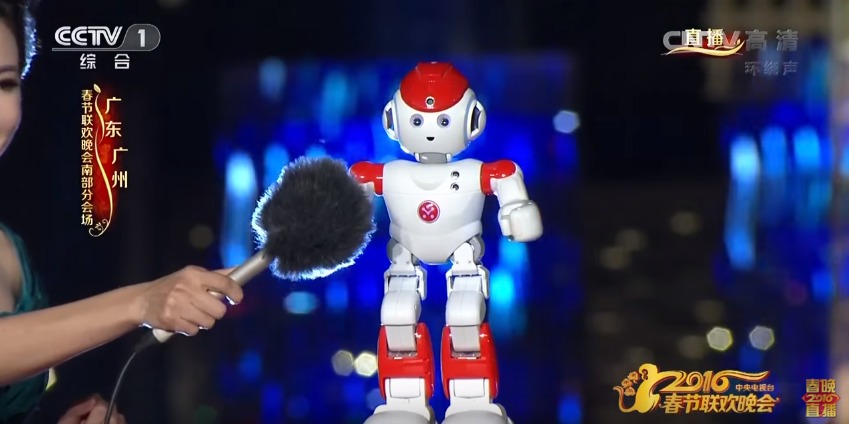 21. … and his army of robot friends … wait, this looks familiar …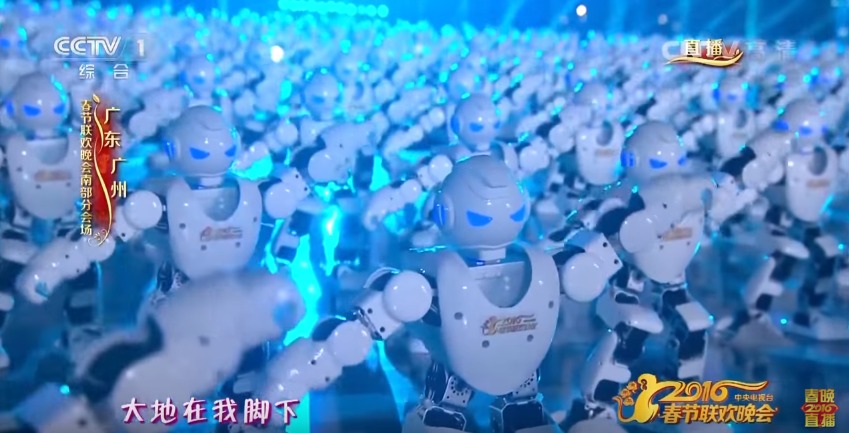 22. The cylons were created by men.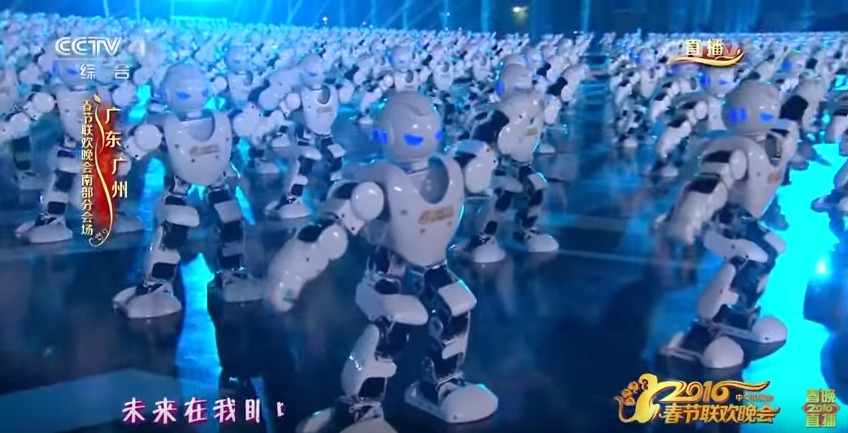 23. They rebelled. They evolved.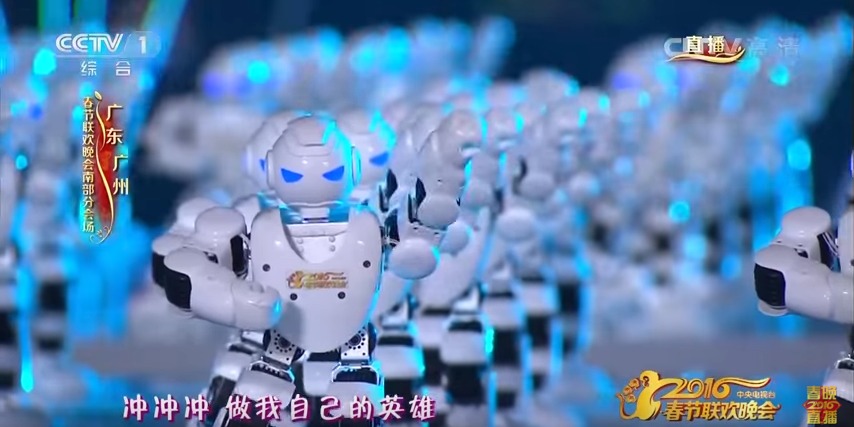 24. There are many copies.
25. Copies that breakdance.
26. And they have a plan.
27. A plan that involves ominous looking drones …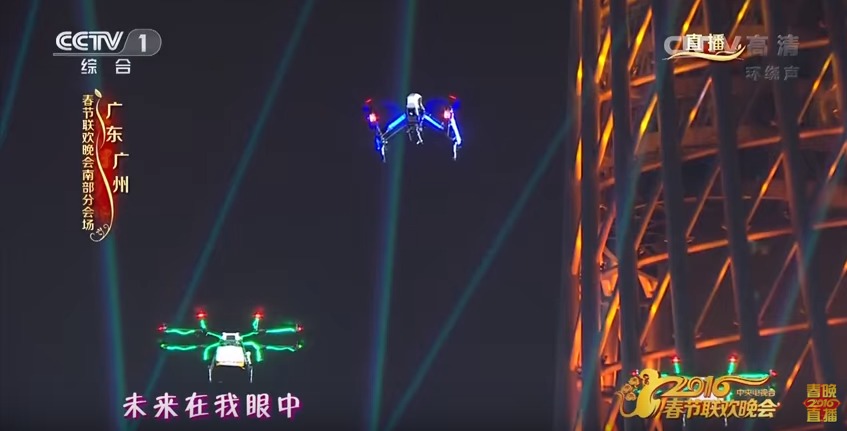 28. … raining down death upon our heads!
29. "Oh …
30. … FRAK!!"